FULL SERVICE AGENCY ESTEPONA
Improving online presence
for
real estate agencies
Full service agency for real estate
The competition amongst real estate agencies is very high on the Costa del Sol. IT for Realty specialises in helping the agencies that wants to reach for the top in their digital marketing. With us you get the qualified knowledge and dedication to stand out. We are here to help you with the most efficient solutions to fit your needs.
Our search engine:
Ultimate Property Search
Add over 3000 new development properties to your website.
One search bar with results from several portals and your own properties.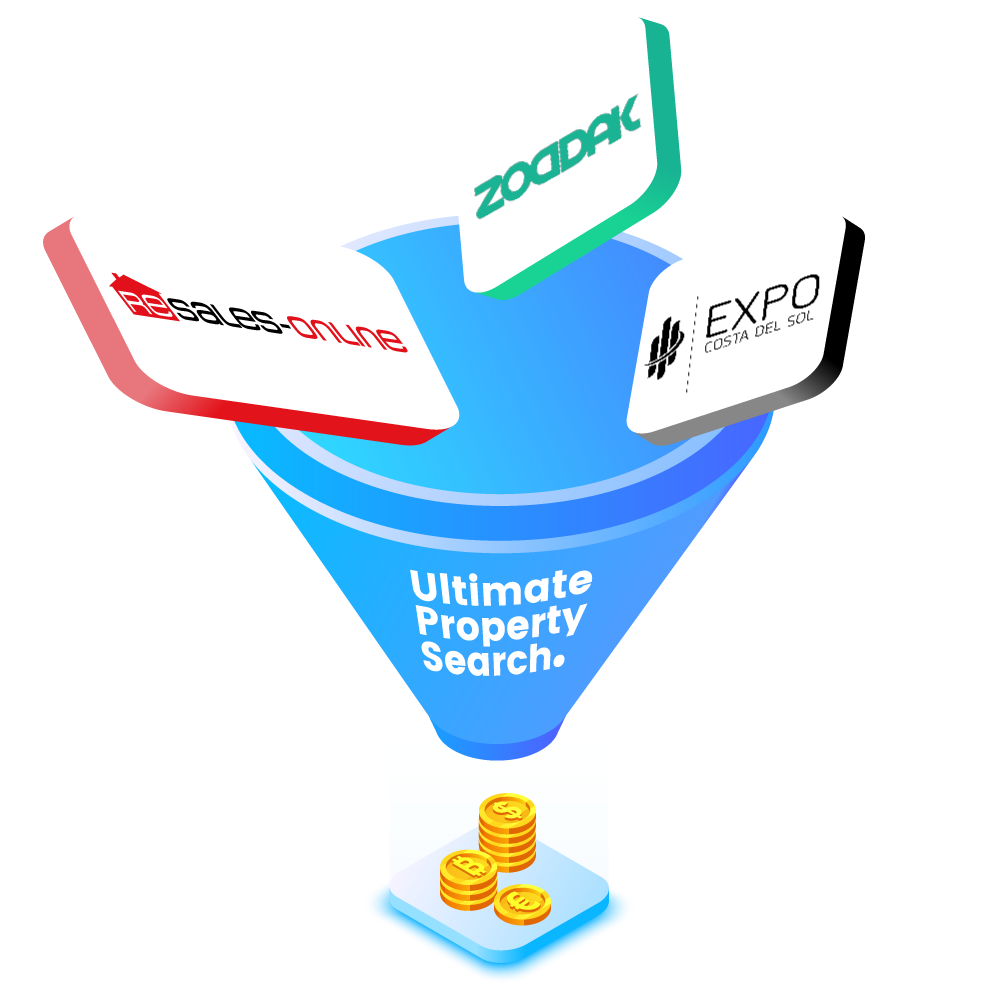 Build brand image
IT for Realty will help you create a strong brand image by designing a logo, choosing colours and typography. Designing and developing an awesome real estate website, social media strategies, digital marketing and print material design.
Expose properties
If you are not seen, you don't exist. We help you find your target audience and hook you up to international and local sharing platforms to get you known out there! We'll create digital marketing targeted towards the people who are most likely to purchase through your business.
Property integrations
By extending your portfolio, you have a greater chance of offering the perfect property for your client. We work with several of the most used property sharing networks on Costa del Sol, where properties are updated daily. Be the first to know and be the first to show!
The agency with full engagement
IT for Realty is a private limited company in Spain, seeking to bring ambitious businesses on the cloud, expanding their opportunities via the digital sphere. We do this by carefully examining and understanding our partners goals and situations (businesses / opportunities) and leading them through the shortest paths to success via well established and tested solutions as well as cutting edge technology. Our strive is to be a central yet subtle part of our clients businesses, creating value through unexploited channels. By close relationships with our clients, we understand in what areas our knowledge in digital marketing and development is most needed. Whether the goal is brand exposure, leads generation or product sales, we are dedicated to play our part, and prove our worth by providing measurable results.
At IT for Realty, we work with a holistic approach, where business and development go hand in hand. Our main focus is to develop the online presence of our clients and enabling them to reap the rewards of the new digital era.
Who are our clients
We work with a wide range of customers, including Property Developers, Real Estate Agents, Apartment Hotels and Holiday rental agencies. They all have one thing in common, they work with properties, just like you!